Nadia Buari Outdoored as Brand Influencer
December 14, 2020
14,342 Comments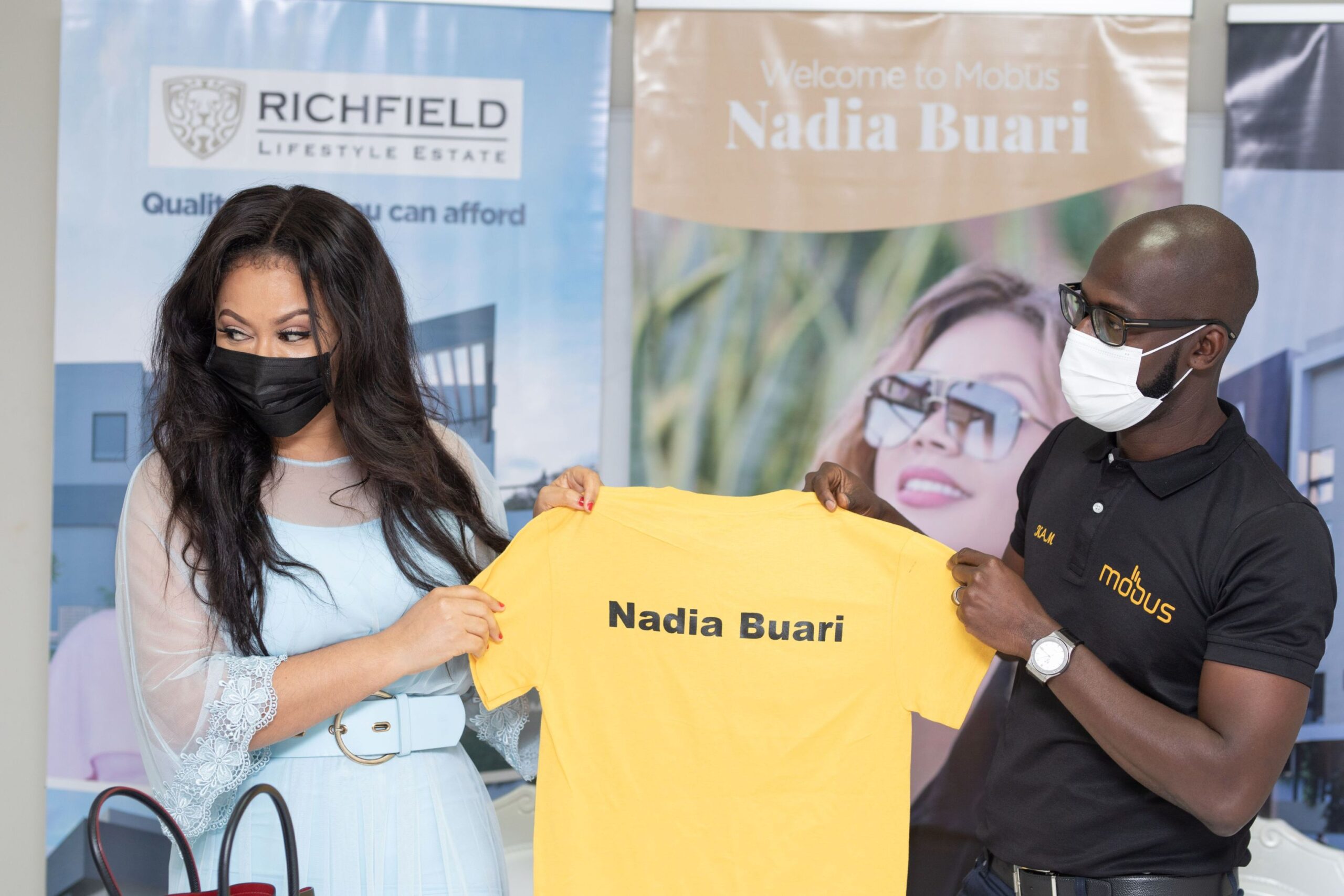 Actress Nadia Buari has signed a brand ambassadorial deal with a property investment company, Mobus Properties.
This is supposed to last a year with both parties in the contract gaining mutual benefits.
She was unveiled at a ceremony held at the head office of the company in the Airport residential area in Accra.
Chief Executive Officer (CEO) of Mobus Properties, Kojo Ansah Mensah  expressed his satisfaction with having the actress on board to help grow their brand.
He applauded her to building a respectable image for herself which has remained relevant over the years.
"'It's an honour and privilege that's why we value our brand and also make sure your brand is sustained in this association," he stated.
Mr. Ansah also praised the quality of the actress' work and dynamism and added that her career path is not different from that of Mobus.
In her address, Ms. Buari admitted that she was honored to be part of the company's quest to grow and project their brand to the public.
"Today marks a very important day in the life of Mobus and it's really such an honor to be part of this event. Mobus is a huge brand as far as Real estates is concerned not only in Ghana but also some parts of Africa."
"As a brand ambassador, I believe that my partnership will not only be in excellence or advancement but also help bring the much-needed awareness that others need to be able to access/enjoy the impeccable, the quality services that Mobus has to offer," she said.

Marketing Manager for Mobus, Abraham Sam said this partnership will increase sales and help the company grow essentially.
Mobus Property Holdings is a privately-held property investment, development and management company.
They focus on commercial and residential property development and hold holds over $100 million worth of developments in its three to five-year pipeline projects in Accra.
The group currently has 150,000 m2 under development for residential, commercial, and industrial purposes including mass housing projects in Abuja, Nigeria.
Source: myjoyonline