Benefits of Living in a Gated Community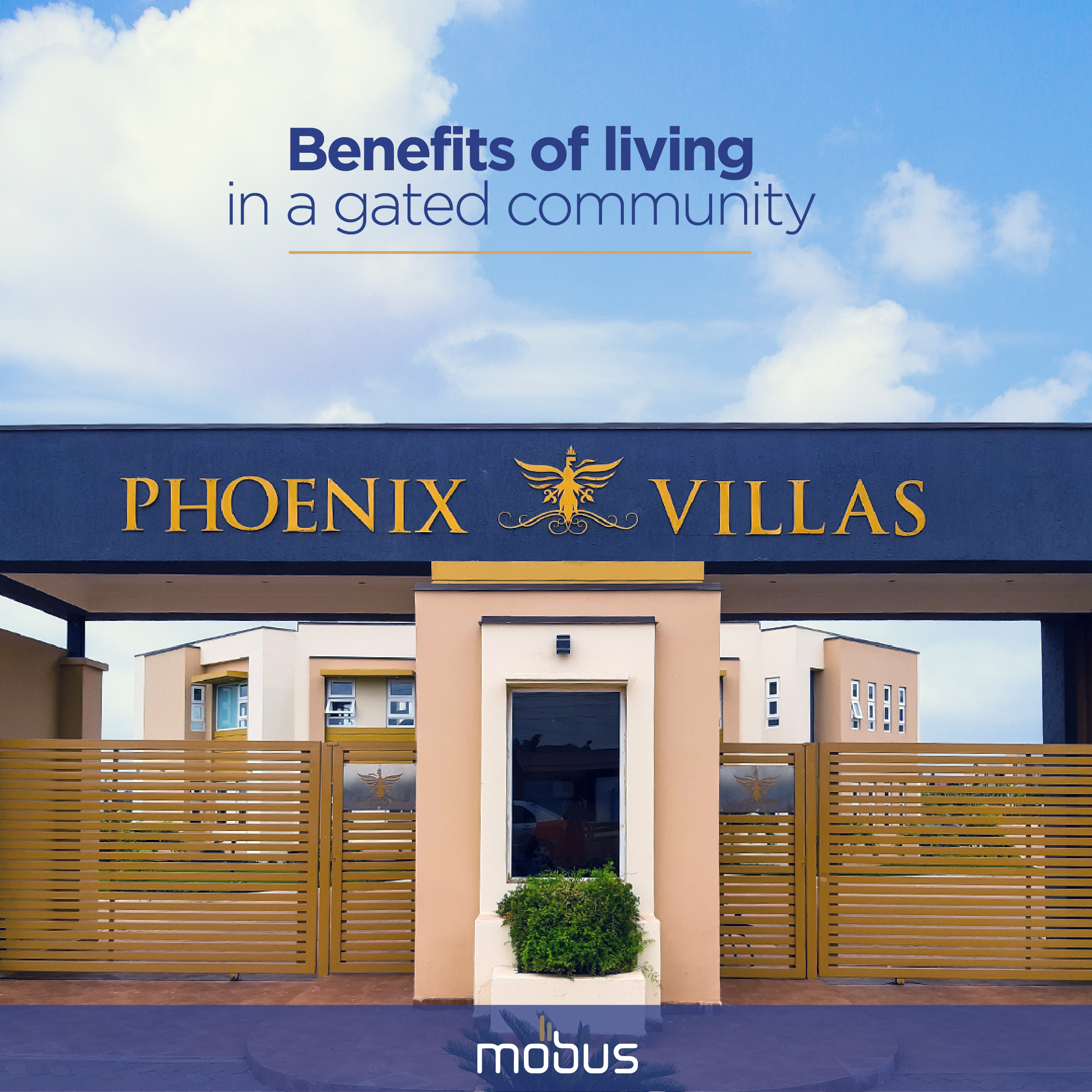 A gated community is "a form of housing estate containing strictly controlled entrances for pedestrians and automobiles, often characterised by a closed perimeter of walls and fences."
When choosing a home, it is very important to consider not only the physical appearance, but the surrounding environment as well. Every neighbourhood provides a certain degree of security and safety depending on where it is situated.
"I live in a gated community because I enjoy the "community feel" and I am assured of 24-hour security." – Anne
Peace of Mind
One primary function of a gated community is to provide security to its inhabitants. This is one main advantage it has over non-gated estates. Through the presence of a guard post and security guards, traffic is highly restricted. Properly functioning estates always monitor the ins and outs of traffic and only allow approved guests entry. Children also get more freedom to play in the estate especially in communities with a designated kids play area.
Comfort
Certain estates provide communal facilities that are restricted to homeowners and sometimes their guests. These facilities are great as residents don't have to drive out to town, usually encountering traffic, to access them. Some gated communities, like Richfield Lifestyle Estate and Phoenix Villas have communal facilities for its residents like an entertainment area and swimming pool which are usually costly to use outside.
Exclusivity
Gated communities provide extra privacy away from intruders or trespassers thereby shielding homeowners from outside eyes.
Communal activities are usually controlled so you can get to know your neighbours, which boosts trust and a sense of familiarity.
"Having a play area around means my kids get to socialize with other kids in a safe environment where I can keep an eye on them." – Nii
Economic Value
Though gated communities are usually on the pricier side, the benefits they present outweigh the cost. Furthermore, homes in gated communities usually have better property value than their counterparts and tend to retain their value during market downturns.
Maintenance work
Most estates provide general communal "housekeeping" in addition to security, such as landscaping and sanitation. There is also usually a Facilities Manager or handyman homeowners can rely on to perform maintenance work. This reduces the stress of going to look for an outside plumber or carpenter that may not be trustworthy.
Interested in living in a gated community? Check out Richfield Lifestyle Estate in East Legon Hills and Phoenix Villas in Adjiringanor by Mobus Properties Ghana.